There is no doubt that over the past 5-10 years, condo development on the Mississippi Coast has really boomed. Most of these developments are outside the range of comfortable affordability for most home buyers, who typically range in the $150k-$250k market.
One of my favorite condo developments has always been Anatole Bay, which is located on the Biloxi Bay, a little more inland and has boat slips for each unit that are covered in the HOA.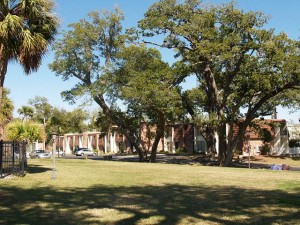 This is a group of properties that has consistently maintained its value over the years and the average condo sells for between $190k and $250k (some more and occasionally you see one for less).
There is another development that has really piqued my interest of late, and that is Gulf Oaks Condos in Ocean Springs. Gulf Oaks is a development in a quiet area of Ocean Springs, MS with easy access to the Harbor, and beautiful open-water and beach views. The complex is a bit deceiving at first glance, having the appearance of an older apartment building, but the interiors are exquisite on most and have varying types of laminate floors, ceramic tile, granite counter tops, large kitchens, and very well thought-out living areas, tastefully modeled.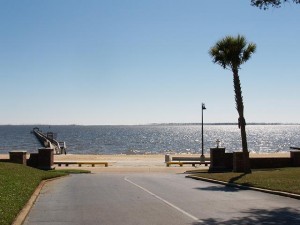 Gulf Oaks Condos in Ocean Springs has a nice swimming pool, tennis court, boat parking, private pier, nearby parks, and close to almost everything Ocean Springs has to offer. Townhome units come in 2 and 3 bedroom varieties, and some with 4 bedrooms (typically a converted Florida room). Square footage ranges in the 1500-2200 range. Price ranges are in the $200k-$250k range and as of this writing there are only 5 units available. These units were not heavily purchased by investors, so the value maintains high as do rental rates (currently only one rental at $1800/month listed on MLS). Sales figures over the few years show maintaining values. I suspect as the economy strengthens, these properties will start soaring over the coming years as the rest of the "baby boomers" retire and are looking for warm weather and beautiful views.
If you would like more information on buying a condo at the Gulf Oaks Condos, are looking to sell a condo, please contact me. I am also available to assist with any other real estate needs on the MS Coast, from Ocean Springs to Pass Christian.