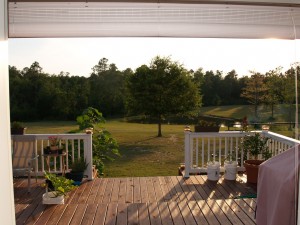 I often find that I try to stay on top of trends so much that I miss basic things that people are looking for. I must admit that the thought of putting together information on Owner Financing did not really cross my mind until I decided to put my personal residence up for sale and offer an attractive owner financing package.
In the late 80's and early 90's, owner financing and owner-held seconds were very popular because of the high interest rates, typically in the double-digits. Since rates dropped into the 7% range, then 6, 5, and even into the 4% range, owner financing was not really needed, especially when anyone with a heartbeat could get a loan. Now that underwriting guidelines are much more strict, it can be difficult for people to get a bank loan even with 20-25% down. This means owner financing is coming back into style and as a seller, if you are not offering it – you are potentially losing a large chunk of the market.
With Owner Financing, you should expect to put 10-25% down, depending on the property and the terms. Often times, the terms are the best with the most money down (not unlike traditional financing).
Unfortunately, there are a lot of people (agents and brokers included) that are nervous about offering seller financing alternatives so there are not many available. For a current list of available owner finance opportunities in the Gulfport, Biloxi, Ocean Springs, and surrounding areas, please contact me.