My Real Estate Experience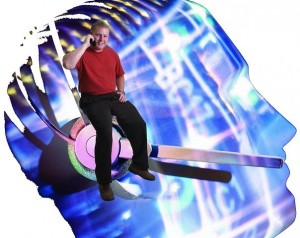 I take great pride in everything that I do and when I started my real estate career in 2003, I did not make an exception to that rule. I utilized most of my first year in the business learning as much as I could about anything and everything that pertained to real estate. I learned about the law, marketing, analyzing investment properties, and much more.
Since I also happen to be an avid planner and am good at thinking of "better ways to do things", I took my prior knowledge as a computer consultant, internet marketer, and business planner to look at ways that I could not only put myself above the crowd, but also to best serve my clients.
I received my broker's license in 2005, just two years after getting my agent license, have hundreds of hours of continuing education, obtained several designations, and still manage to learn something new and expand my knowledge-base daily.
I have won awards for Top Producer, Internet Marketing, Business Consulting, Agent Mentoring, Real Estate Consulting and Coaching and have also participated in numerous committees at both the local and state level. I have completed, through the REALTOR® organization, Gulf Coast Leadership and Mississippi State Leadership programs and I have even been in feature articles for our state Realtor association magazine for technology on more than one occasion.
A few things that set me apart from other agents/brokers:
My technology and consulting background helps me to market and sell properties faster. Gaining more exposure up front is also a preface for higher sales prices, putting more money in your pocket
Computer programmers have high aptitudes for math. This helps me to more easily evaluate investment properties. This combined with my market knowledge and experience makes me the closest thing to a glass-ball that any investor will get in the real estate business
I operate under a full "No B.S." approach. I stay pretty busy and I don't like trying to remember lies so I always tell it like it is and how I see it at that moment. This doesn't mean that I don't change my mind when new facts are presented, but you will never have to worry about me "shoveling it on" just to smooth things over
When working with buyers, I am usually able to help you zero in on a home much faster than other agents because I spend time up front discovering your needs and desires
I am an awesome negotiator. Having read numerous books on the subject, attended seminars, and 10+ years of real estate experience as a top performer – I have definitely put the time in to help my clients
The best thing about all the awards I have won and all the things that make me better than other agents/brokers is that they do not cost you any more. You can work with a top broker (me) for the same fees as most new agents. Let's get started!