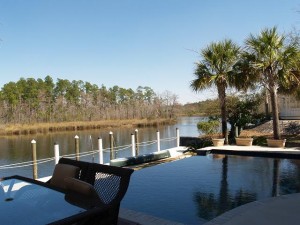 Hancock County MS, although a large geographical area, is relatively small and undeveloped leading to great prices on homes and lots to build a home. The county consists of predominantly Bay St Louis, Waveland, and Diamondhead.
Diamondhead is a fairly large, unincorporated development which is mostly residential with some commercial spaces and lots of beautiful waterfront properties. There are an abundance of waterfront properties south of I-10 near the northern section of the St Louis Bay which offer beautiful views over the marshes and bay.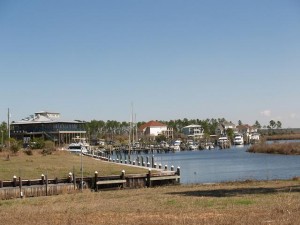 Bay St. Louis consists of 2 casinos (The Silver Slipper and Hollywood Casino), plenty of places to dine and shop, and still offers the small town feel that is missing in a lot of developed areas. The best thing about Bay St Louis though is the cheap waterfront property. Whether looking for canals, river, bayou, or open beach property, there is plenty to choose from and prices are great.
If you are looking to buy a home or build a home anywhere on the MS Coast, contact me and let me help save you thousands of $$. If you are looking to sell your house or property, let me put my marketing to work for you!