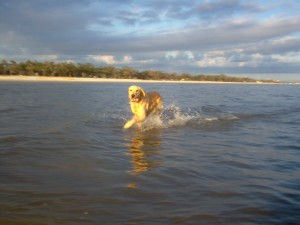 Real estate living on the Mississippi Gulf Coast is unparalleled by any other destination in the country. I realize that is a bold statement, but no place else offers a more diversified way of real estate living.
Here on the Mississippi Coast residents enjoy a climate that is fit for the outdoorsman year round. There is a never-ending list of festivals, art shows, holiday events, and other special interest activities that are exciting for adults and youths alike. Some of these events include Cruisin the Coast, Mardi Gras, Blessing of the Fleet, Scrapin the Coast, Crawfish Fest, Seafood Fest, Christmas in the Pass, the Art's Fest, and so much more. All these events are great fun & filled with entertainment including music superstars, hot-rod cars, fairs, great food, floats, costumes, and education. There is truly a wealth of free and exciting entertainment for every interest that maximizes your real estate living experience.
There are many great golf courses to choose from within close proximity of each other. Here in south Mississippi is a wealth of water that will excite the avid or part-time fisherman and enlighten the younger generation of the importance and enjoyment provided free by mother nature. If you like beach activities there is 27 miles of white sand beach here on the central Mississippi Coast. Windsurfers enjoy the Coast's less oceanic wave action while whipping across the water up and down the beach. You can also enjoy other beach activities like building sand castles, swimming, playing volleyball, picknicking, or renting jet skis and paddle boats. For the kayakers and canoers there are many back bay and river waterways to enjoy tranquility, birdwatch, and soak up a beautiful sunset from the water.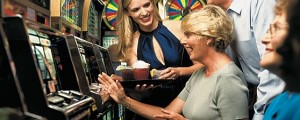 For adult entertainment we have many fine dining restaurants and plenty to offer by way of high class nightlife. The Casinos provide a regular stream of big name entertainment and an opportunity to roll the dice and try your luck. There are many shopping malls and boutiques all along the Gulf Coast including Biloxi Beach's Edgewater Mall. Street shop in historic Ocean Springs and visit the many cafes and antique shops set underneath the sprawling canopies of ancient oaks.
If you have military retirement benefits there are 2 major military installations here on the coast. Keesler Air Force Base of Biloxi and the Naval Construction Battalion of Gulfport. These centrally located bases offer retirees the opportunity to take advantage of all the great benefits associated with military service. Here in the south we have several VFW posts and with our large military presence its obvious we respect and love our past and present Airmen, Seamen, Marines, Soldiers and Coasties.
As a further example of our diverse entertainment we also have a hockey team, the Mississippi Seawolves. And they're pretty darn good to and very fun to watch. They hail from the Biloxi Coliseum which also plays host to many concerts, fairs, monster trucking, Blood & Sand toughman fighting, and many other fun-filled activities.
The Mississippi Coast is also about an hour to all that New Orleans has to offer. With all that's here on the Coast you may not ever need a vacation again! It's truly top of the line for real estate living and for maximizing your quality of life.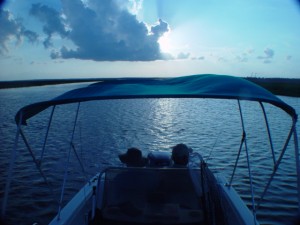 Don't forget to visit the pristine and clear waters of the barrier islands and visit the Civil War's Ft. Massachusettes!

The food, the fun, the water and the sun. Here you'll find it all on the Mississippi Gulf Coast!
Call us for more information anytime.