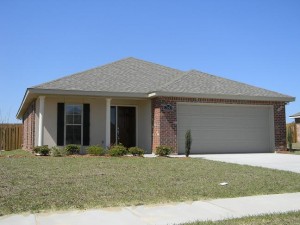 Savanna Trails in Ocean Springs MS was one of the best planned subdivisions I have seen in this business. It sold out almost the entire Phase 1 of the subdivision in a matter of months, but unfortunately, the amenities promised were never put in place, building stagnated, and through a series of unfortunate events – the dream died.
Not to fret though. The property has seen some new vigor as of late and the newer are of the massive undertaking is now called Savanna Pines. From discussions with owners (I have not verified with developer as agents have not called me back), they have been told that the new developer/builder plans on adding those promised amenities in time which would drastically increase the value of existing homes in the area over the coming years.
If you are considering buying in this area, please contact me. There are great deals to be found now in existing homes that are only a couple of years old and new construction homes.