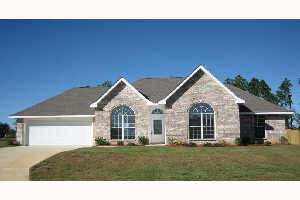 As a real estate broker, I occasionally get a phone call from someone wanting to rent a house on the Mississippi Coast, but most people do not realize that I can assist them with this. Take the house in this photo for instance – a brand new home that rents for $950/month, but if you have a lower (or higher) budget, that can easily be accommodated as well.
A house for rent in Gulfport, MS may range from $700 on up to where a house for rent in Biloxi, MS would start around $600 a month. We can also help you find a house for rent in Ocean Springs, MS for around $800 month and houses for rent in Long Beach, MS for around $700. While we do not actively engage in property management, we can help you find a new rental home anywhere on the Mississippi Coast because we work with several Property Managers that will help you find a great place to rent in southern Mississippi.
Stop searching through all the ads in the numerous papers and save yourself some headaches. Give us a call and let us have property managers call you with their available properties and save you time, money, and aggravation.
Call or Email us today!