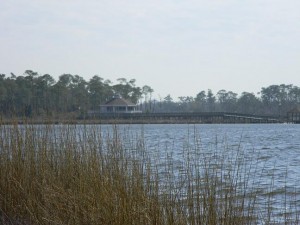 Biloxi MS Waterfront homes are hard to find at a reasonable price. After Katrina, they were abundant, but over the past 5½ years, they have become harder to find. I called it several years ago when I said that they would go back up quick, but of course it does not take a rocket scientist (no offense to the guys at Stennis) to figure out that waterfront property will always be in demand.
Biloxi currently has 145 properties listed as waterfront. Take out the condos and executive rentals, and you have 34 active waterfront listings in Biloxi that range in price from $149,900 (beautiful home on a canal from the looks of pictures) to $2.5M on the the Tchoutacabouffa river. Beachfront homes in Biloxi are not as abundant due to high commercialization but homes on the Biloxi Bay, which offers expansive views, can be picked up reasonably.
As an avid fisher and water enthusiast, I love helping people buy and sell waterfront homes and hope that I will be your first choice when you are ready. Contact me if you have interest in buying, or are looking to sell waterfront property anywhere on the MS Coast.