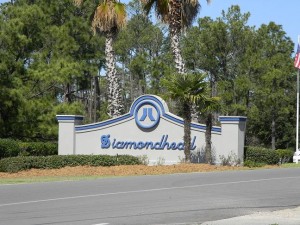 Diamondhead MS has been a relatively slow market for the past 2 years. I believe that a lot of people that owned second homes in Diamondhead have decided to sell them when the national economy got bad. While our local economy was not hit as heavily as others, our area does host second homes to a lot of snowbirds and folks from New Orleans and other areas just wanting to get away for the weekend. Diamondhead has many of these types due to the amenities (two golf course, swimming, fishing, lakes and parks, and much more). As people had to get rid of their second homes, this flooded the Diamondhead market with homes and we all know what happens when demand is low and supply is high – PRICE REDUCTIONS!
Homes for sale in Diamondhead MS have seen drastic reductions over the past couple of years, making it a very opportune time to purchase from desperate sellers. Homes are selling now for as much as 20% less than similar sales 2-3 years ago and it appears that the bottom has finally hit. Over the course of the next 5-10 years, we should see significant upswing in the market. Real estate markets are cyclical and it seems that we are on the bottom end (or very close) of that cycle as prices appear to be starting to rise in come areas.
If you are considering buying or selling a home in Diamondhead, MS or anywhere else on the coast, please Contact Me – I look forward to being of service.