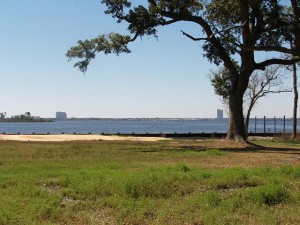 Gulf Hills in Ocean Springs, MS has historically been one of the most sought after subdivisions in the area. This is due to the fact that is a large area geographically, has a very well-designed golf course with clubhouse, an outstanding amount of waterfront properties, and is realistically only minutes from everything.
Jump in your boat and you can be in the middle of the bay in minutes, out to Deer island in 10 minutes. Get in the car and you can be to historic Ocean Springs in 5 minutes, Biloxi's casino row in about 10 minutes. Close to everything, literally, but with still a very quaint and quiet feel providing an excellent quality of serene enjoyment of your home.
If you are considering buying or selling a home in Gulf Hills, or anywhere else on the MS Coast, please contact me and let me put my expertise to work for you.
More information on the Golf Course at Gulf Hills at their website – click here.
Properties available in the area:
We're sorry, but there's nothing to display here; MLS data service is not activated for this account.