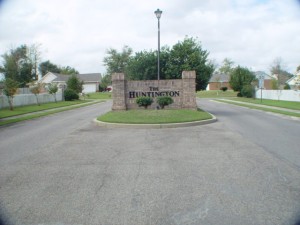 The Huntington subdivision in Gulfport, MS is located on Three Rivers Rd, conveniently located across the street from Three Rivers Elementary School, baseball diamonds, and a nice walking track.
The Huntington has an active Home Owner's Association comprised mostly of concerned parents who wish to maintain a clean and safe environment for their children.
At the time of this posting, there are 4 active homes fore sale in Huntington ranging from $116k to $167k with square footage ranging from 1372 to 1602. 7 closed transactions in the last year range from $106,900 to $166,900 and range from 1300 square feet to 1860.
Conveniently located within minutes to Crossroads shopping center which has several stores, Cinemark movie theater, and plenty of dining options as well as fast food restaurants, the Huntington subdivision is a great place to look at buying a newer home. Whether you are looking to buy or sell, please contact me for assistance.
We're sorry, but there's nothing to display here; MLS data service is not activated for this account.