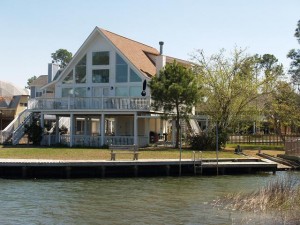 Timber Ridge in Pass Christian MS started off very slow in its original development but then gained serious momentum in the 90's with prices soaring. A local favorite, and also serving as a weekend getaway to people from New Orleans, Timber Ridge offers a great golf course which I have heard is very challenging for your short game (I am not a golfer), and also everything you would expect from a waterfront community.
Catching crabs or fish from your back yard, taking your boat out to romp around in the St Louis Bay, or just sitting on your back porch staring out over the water, the lifestyle presented can be very rewarding.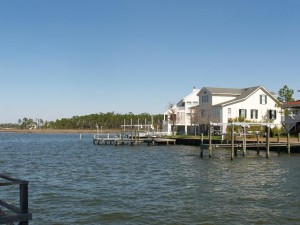 Timber Ridge was hit heavy by hurricane Katrina, and in so reduced prices down to a level that many can afford. Although prime, open, waterfront lots still demand a premium, canal lots can be picked up as low as $40,000 with waterfront homes starting in the high $100k range.
For more information on Timber Ridge in Pass Christian, MS or other waterfront communities across the MS Coast, please contact me. As a "water lover", I am constantly scoping new areas with great views, looking for the perfect boating or fishing community that may have been a secret until me 🙂
We're sorry, but there's nothing to display here; MLS data service is not activated for this account.