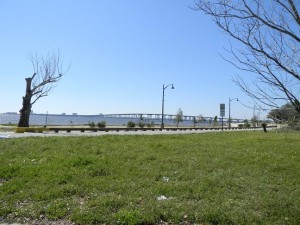 Supply and Demand drives prices on everything; I learned this in my 9th grade economics class. It does not matter if you are selling the latest technology toy or real estate. Due to an abundance of property that is available on the beach or with a beach view on the Mississippi Coast, the prices have remained fairly low since 2005 when compared to where they used to be, and what they are in other beach communities.
It is not very difficult to find small home lots with beautiful views of the water for under $100k in many areas. While most areas on the coast require that you walk across a major thoroughfare (Hwy 90), parts of Ocean Springs, Pass Christian, and Bay St Louis have excellent opportunities to get deals on beach front home lots to build your dream home.
As an absolute LOVER of the water, I spend a lot of time researching excellent properties and would love to assist you in your search for any waterfront or water-view property. Please do not hesitate to contact me when you are ready to start your search for that perfect waterfront home or water view/water front lot.