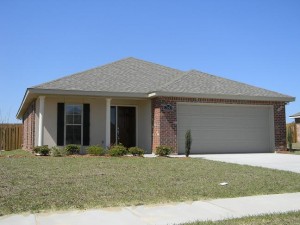 The Mississippi Coast has seen a steady increase in the amount of new construction homes on the market. This is mostly due to hurricane Katrina devastated the coast in 2005, removing a substantial amount of homes from the landscape.
The new construction market has sparked a lot of competition over the years and new subdivisions are fighting for your business both with prices and amenities. It is not difficult to find a new home in a great starting price range in the $130k range while more elegant homes in more upscale neighborhoods can be found as low as $200k!
The new homes market is strong on the custom build side as well. Home builders are maintaining lower price points now that business has started to slow down for some and it is not uncommon to find great builders starting in the $80/square foot range. If you don't have your own lot – no worries, I can help you find one for a great price and even have seen great waterfront lots starting in the $50k range!
Whatever your needs, please contact me – I am a professional, full time real estate broker who is constantly searching the market for new deals and look forward to working for you!