There is no doubt that the new construction market has dominated the MS Coast real estate market in the past 5-6 years. Katrina was a dominating force in our real estate market and spurred many new home subdivisions as well as new construction homes on and near many of our numerous waterways along the coast.  The biggest problem has been a more affordable range. Now, don't get me wrong, I love helping people design and plan a million-dollar home overlooking the bay, but I also realize that the more affordable market is where our average citizens live.
The citizens of the coast that helped rebuild, and went to work helping to provide the basic services of civilized life and had to come home to live in unknown circumstances because their home may have been flooded and unable to be repaired properly to alleviate mold issues.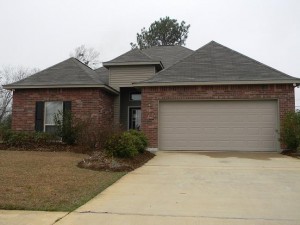 The average citizen that may have had to live in a Katrina cottage because their insurance would not properly repair their home.
The average price point on the MS Coast is around $150k (give or take) and is still a bit high for your every day workers. A bit to high to be classified as "affordable". The good news is that there are builders out there catering to a more affordable homes market. Homes starting in the low $100k range fit the bill, with very nice homes (granite counters, etc) starting in the $130k range.
I have builders which can build on your lot (or a purchased lot) for as little as $80 a square foot almost all inclusive, makes for very affordable building. If you are considering a new home, please contact me and let me put my experience and my builders to work for you. My expertise typically costs you nothing as my fees are usually paid by seller or builder.