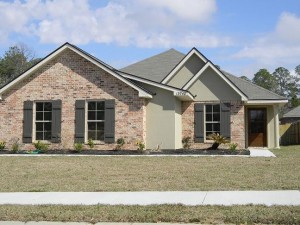 Over the past few years, new homes have dominated the market in Gulfport and Biloxi MS. This is partially from unknown issues with "pre-Katrina" homes and the relatively low pricepoint of new homes. New homes in desirable subdivisions are starting in the $130k range with many nice amenities such as granite counters and tile floors. Obviously, prices go up from there, but we are not talking about a crappy little vinyl-wrap box for that and other builders are following suit.
It is feasible to even get a nice, waterfront home starting at this pricepoint. I have a builder that has averaged around $80/ft and really pays attention to the details of a home. He is able to keep his costs low because he has been using many of the same subcontractors for years and he keeps them busy (the philosophy of steady work at a steady pay is better than sporadic work at high pay).
Whether you are looking to buy a new home in a new subdivision or build a new home, contact me to assist with the process. I am typically paid by the seller or builder giving you my expertise without having to come out of pocket.