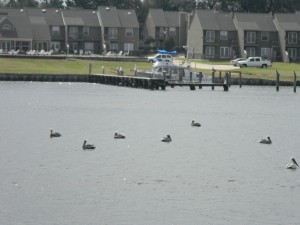 Biloxi MS waterfront condos have finally started to see some reason in their pricing. Two and three years ago, I would have told you not to touch any of the large condo developments because they were drastically overpriced for our market and only appealed to out of state investors who "thought" they would appreciate. This of course was not the case, many of them went into foreclosure or short sales, and others are starting to see the truth of the market – now is the time to really get serious about buying a waterfront condo in Biloxi.
For the past few years, the only waterfront condo development I would have anything to do with was Anatole Bay. Anatole bay condos rest on the south side of the Biloxi bay and host many amenities including a nice swimming pool, clubhouse, and boat slips for all owners that is has power and water to the slips. While it is an older development, many of the units have been upgraded to today's standards and prices start right around $200k, although occasionally a unit wil pop up lower.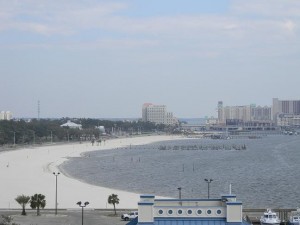 If you are looking more at beachfront condos, there are several to choose from but probably the two favorite in Biloxi are Ocean Club and SeaBreeze. Ocean Club concerns me a bit because I have heard that due to a high investor pool  that are not paying their HOA dues, the HOA may be on shaky ground. It is important that I have not had any clients looking at this development recently so I have not personally verified this information and would do so at the point that it was necessary. The SeaBreeze beachfront condos on the other hand is a much better investment and one of only a few condo developments on the coast that are directly on the sand beach, plus, it is close to everything that Biloxi has to offer. This provides for not only a much more satisfying experience, but also a greater chance for future appreciation. SeaBreeze units are currently in the $300k+/- range.
Bay Cove and a few others show promise, but that is a subject for a different post 🙂
Whatever your needs in the waterfront condos market, please contact me. I may not always have the answers that you want to hear, but I always try to as forthcoming as possible and look forward to working with you!