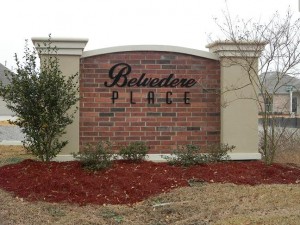 Belvedere Place in Gulfport, MS is located just off Hwy 53 and Old Hwy 49. This subdivision offers easy access to Gulfport, only a short drive to Crossroads shopping center, The Factory Outlets, and numerous dining facilities. It is also close to the Gulfport Sports Complex and Gulf Islands Waterpark.
Belvedere Place is a great subdivision and offers some of the best prices on new homes for sale with plenty of "upgrades" to boot. What other new home builders classify as upgrades, Belvedere Place homes have as standard.
Belvedere Place is built by DSLD Homes. I have no affiliation with them other than being a real estate broker really impressed with their work.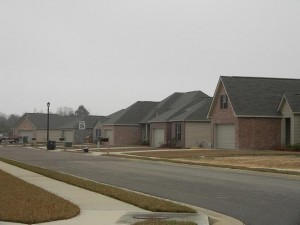 Because of the quality of work, and the very low starting pricepoint (in the $130's), coupled with a great, easy access location, this community is poised to see great appreciation over the coming years. It is also worth noting that the master plan will eventually have an entrance on Hwy 53 showcasing larger homes which should also positively affect the appreciation of the existing homes.
If you would like more information on Belvedere Place in Gulfport, MS or any other homes on the Mississippi Coast, please contact me.
We're sorry, but there's nothing to display here; MLS data service is not activated for this account.