UPDATE: St Andrews Golf Course is closed. Last update 11/10/13 – It is unknown at what point the golf course may open again or what will be done with the property.  For those that love the area and really want to be on a golf course community, check out Gulf Hills.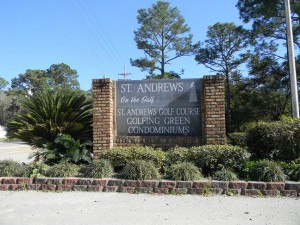 I started enjoying golf a few years ago but never really got full swing into it before a dirt-bike accident tore all the ligaments in my shoulder making it very painful for me to swing a club. Luckily it does not effect my ability to reel in large fish 🙂
Even though I never got heavy into golf, there is no denying that St Andrews Golf Club is an outstanding course and an absolute gorgeous course to look at.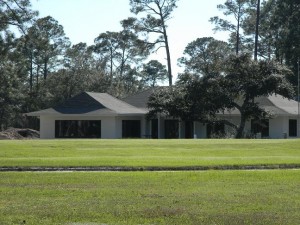 With a 119 slope rating and 69.7 USGA rating, it is an excellent course to play – especially with 4 sets of tees for different experience levels. The pro-shop is fully stocked and also offers a lounge  & grill, club repair, and lessons.
The St Andrews on the Gulf Community is built around this course and offers a golfing community with price-points of homes very reasonable up to higher end homes that you would expect to see lining the greens.
New Construction is also making its way in with some new Adams Homes (well priced, well built, and have shown a knack for building highly appreciable homes).The South Pointe community at St Andrews has very nice homes starting in the $140k range.
If you are considering a golf community, St Andrews offers a great real estate living experience. Gulf Hills is another popular Ocean Springs golfing community. Contact me for more information about buying or selling a home and let me put my expertise to work for you.
We're sorry, but there's nothing to display here; MLS data service is not activated for this account.