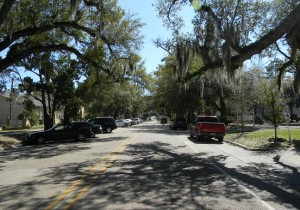 Ocean Springs is a thriving historic city located in a great position with open beach to the south and the Biloxi Bay to the west. There are few places that compare to it in the country and a definite "must-see" area on the Mississippi Coast. Ocean Springs boasts beautiful up-scale New Orleans style street shopping with boutique & antique shops, arts & crafts stores, and cafes with several ethnic and fine dining restaurants. Located within minutes of Biloxi's casino row and sprawled with ancient oas – there truly is no place that compares.
If you enjoy a round of golf, Gulf Hills or St Andrews are excellent courses and provide a great real estate living experience if you are in the market for a home.
Many people who enjoy photography can spend days, potentially weeks taking photographs in the area and still not see everything. Whether you prefer landscape photography, water shots, bridges, or chartering a  boat to take wildlife shots on the protected National Seashore, there is more to take in around Ocean Springs than many people find across entire states.
Ocean Springs is also a wonderful place to call home.With 5 star schools, a low crime rate, and median incomes that are well above the national average, the city has become a hot spot for retirees and makes a wonderful getaway for "snow birds". Homes in Ocean Springs are still well below the national average and  offer easy access to gaming, tourism, and major employers.
I enjoy working the Ocean Springs area as a professional real estate broker, but more importantly, I really enjoy spending time in the area. If you are considering buying or selling a home in Ocean Springs – please contact me and let me put my expertise to work for you.