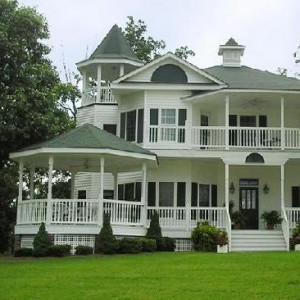 Woolmarket homes mostly range from $150,000's and up. The convenient location of the Woolmarket community makes it a great place to live with a short commute to the major economic areas within the Gulf Coast cities of Biloxi, Gulfport, and Ocean Springs.
There are many newer subdivisions in this highly desirable area including Clear Springs & Shadow Creek. Both subdivisions offer great access to major roadways to gain access to all the coast has to offer while still being cut off enough that you don't have to worry about road noise.
If you're looking for a home in Woolmarket with more land and a little bit of privacy, there are many properties to choose from in this North Biloxi "suburb". Homes can easily be found on properties over an acre and are readily available in the $200k +/- range. Waterfront homes and lots on the Biloxi river can be found reasonably compared to other waterfront communities. The residents of Woolmarket have access to both salt and fresh water fishing on this river, depending on rain cycles. As a more "brackish water" (mix of fresh and saltwater) area, during periods of moderate to heavy rain, most areas will be more freshwater and invite more freshwater species that are not as tolerant of the heavier brackish mix. During periods without rain, more saltwater will push up into waterways and lead to more saltwater varieties. Of course, with a boat parked in your back yard, you can always go up or down the river to your liking and find your perfect fishing spot.
If you are serious about finding a great home at a great price close to all the Gulf Coast has to offer then Woolmarket may be your ideal area. Contact me and I'll check the availability of properties both on and off the market in your price range.If you are looking to sell your property – let me know and let me put my marketing and expertise to work for you.