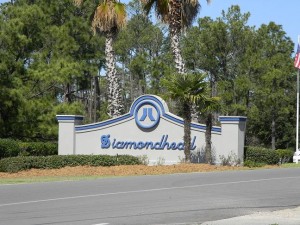 Are you an avid golfer? Do you like looking out your back door and seeing a fairway that seems to go on forever?
Diamondhead, MS has many golf course homes for sale on two excellent courses. These homes have seen little activity over the past couple of years and deals can be found because of a buyer's market. Diamondhead MS is located right off Interstate 10 and has easy access to all the coast has to offer and is less than an hour from New Orleans, making it a popular destination for a getaway for the New Orleans crowd.
Diamondhead golf course homes can be found a little cheaper than similar homes on other courses such as those in Biloxi, making it an ideal place to save money, enjoy the serenity of a much quieter atmosphere, and still have loads of amenities to choose from when you aren't driving the range such as the community swimming pool, club house, two lakes (which offer pretty good freshwater fishing), boating in the St Louis Bay, or a host of other activities.
Diamondhead ms also has some golf course condos for sale as well if you do not plan on staying full time and wish for a lower maintenance getaway. Contact me for more information about any real estate needs on the Mississippi Coast. I look forward to serving.