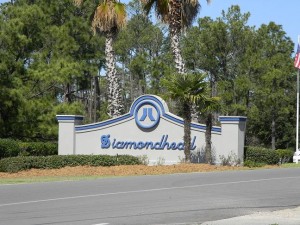 The Diamondhead MS Condo market a suffered much like other home sales in the area and market has demanded lower prices, making many of these units very affordable. At the time of this post, there are 40 listed condos in Diamondhead on the market with efficiency units starting around $40k and 3 bedroom units just over $100k. New, upscale condos are pre-selling now, starting at $160k.
Diamondhead has a lot of great amenities outside of the individual condo developments and includes two golf courses, tennis courts, lakes, swimming pool, clubhouse, and more. It is easy access to I-10 making getting to other coast destinations a pleasurable commute and great fishing at the north end of the St Louis Bay is only minutes away.
Contact me if you would like more information on Diamondhead MS Condos, or any other real estate needs on the MS Coast. Please also search this site for constantly updated material on the coast real estate market.