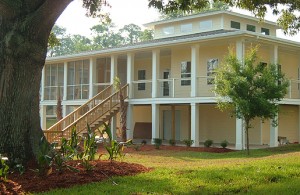 Seller Leasebacks have received a bad name in some markets, primarily because of crooked real estate agents or developers just trying to pitch properties to make a quick dollar. This is a shame because seller leasebacks can work in great favor of a real estate investor wanting to capitalize on an appreciating market but nervous about cash-flow in the meantime. Let's face it – a month or two vacancy in a residential unit will completely kill your cash-flow for an entire year even if you put 30% down on a new unit.
With the state of the economy in most areas and real estate market being down, I would not recommend this to most – but that is the great thing about the Mississippi Gulf Coast Economy! Everyone recognizes our strong gaming & entertainment industries, but our other extremely strong economic backbones are usually overlooked. We also have 3 military bases, oil rigs, ship builders, the seafood industry, huge import/export ports, and Stennis Space Center. These many strong nationally funded industries have made the Mississippi Coast's economy almost completely "recession-proof". Add to that our great investment incentives such as Go Zone, a 50% accelerated depreciation tax credit, and it is no wonder our real estate market is shown by many experts to be the strongest forecasted appreciating market over the coming years.
In our market, seller leasebacks make perfect sense to investors who want to capitalize on short term appreciation (over the next 2-3 years), tax incentives, both, or even those who are in it for the long haul.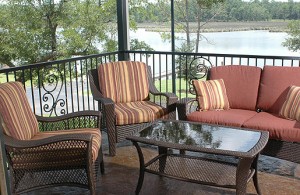 I have been discussing projects with one company for a little bit now, but with all of our other projects going on, it was really hard to find the time to discuss this in enough detail to make sure they were good – but boy am I glad I did!
This company has been in business since 1969, done over $30 BILLION in real estate, and are one of the largest converters of condominiums in the country. They are working with some local properties, and offering some REALLY great deals. As a large company buying in bulk, they are able to buy below retail. They then sell back at retail and offer their savings as a seller leaseback under what is effectively a "triple net" lease. They buy properties that are not in distressed situations, are 60%-70% sold out and closed with a 50% or higher owner occupancy, and they have a business plan that almost completely mitigates any risk from buyer.
Based on some of the deals I have seen, they are showing me deals they have put together recently with as much as $500 per month POSITIVE CASH FLOW on purchases under $200k!
If you are serious about investing and want to see what they can work out for you – shoot me an email or call me. I will get them in contact with you directly. They can explain the program much better than I so you will get the info directly from the horse's mouth so to speak. They are running on limited inventory at the moment, but have some fantastic deals available! Call or Email now! Now.
What are you waiting for? Contact me! 🙂
Anyone who takes advantage of this will get the added benefit of me helping you with your exit strategy.