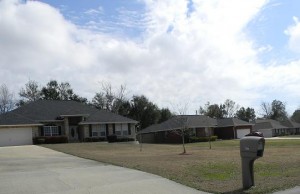 It doesn't matter what branch of the service you are in, no one looks forward to moving to an area they know nothing about, looking for a home in subdivisions they know nothing about, and having to pick up your entire life and move it. The good news is that, coming from a military family I know how you feel. I know what it feels like to move to a new area and have to put trust in people that know very little about your needs and your desires and this is why I have dedicated a lot of my time to helping military families make a smoother transition to the Mississippi Coast.
Here on the MS Coast, we love all of our service members.  It does not matter if you are transferring to Gulfport NCBC or Keesler Air Force Base – I have helped numerous military families at both installations that have received a PCS here.
The important thing to consider for military families is the likelihood that you will be moving again in a few years. This makes many servicemen and women nervous about buying, ultimately leading to renting less of a home for more money because they are unsure of their ability to sell or rent out when they leave. As a real estate broker who spends a lot of time in the real estate investment arena, I am able to help you look at any property as a potential investment and help you determine whether it would be a good short term investment. In other words, will you make your money out of it if you PCS across the country (or globe) in a few years.
It is important that you look at all potential homes as an investment in your immediate future. Talking to someone who understands the unique needs of our military personnel and listens to your desires, makes all the difference in the home-buying process. Contact me when you receive orders and let me help you buy (or sell) your home on the MS Coast.