Gulfport MS is divided into 3 sections by our local MLS system and is comprised of:
Gulfport North, also known as Orange Grove, which is roughly the area of Gulfport which is north of I-10
Southwest Gulfport, which is the area of Gulfport west of Hwy 49 and south of I-10
Southeast Gulfport, which is the area of Gulfport east of Hwy 49 and south of I-10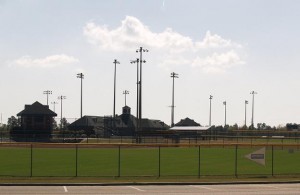 Southwest Gulfport is the slower moving area. It is comprised of mostly older homes and rentals near the SeaBee base and down to the port of Gulfport. These homes average less than $100k with a few exceptions (highrise condos, etc). There are currently 105 active listings ranging from $15k to $1.5M (penthouse condo). Over the last 30 days, there have been 4 closed homes from $10k-$100k and there are 4 pending sales in the MLS.
Southeast Gulfport is more desirable for most and encompasses the Bayou View area, which is known well for its schools as well as community involvement. There are many waterfront homes in this area as well. There are currently 346 active listings in southeast Gulfport ranging from $14,800 (downtown) to $2.6M for a waterfront estate. The average home in this area is typically between $150k and $250k. There were 20 closed transactions over the last 30 days ranging from $16k to $615k. There are currently 28 pending sales in the MLS.
North Gulfport has become the major growth area for Gulfport. With Gulfport bordered to the east by Biloxi and Long Beach to the west, the only place to grow is north – unless some more land magically appears to our south 🙂
With cheaper insurance rates north of I-10, plenty of shopping and dining, it is no wonder that it has seen a lot of growth over the past few years. North Gulfport has 432 active homes on the MLS ranging from $19,500 to $1,350,000. There have been 27 closed transactions in the past 30 days and there are currently 55 pending sales in MLS.
Contact Me for more information on Gulfport or any other real estate needs on the MS Coast. I enjoy working with buyers and sellers.