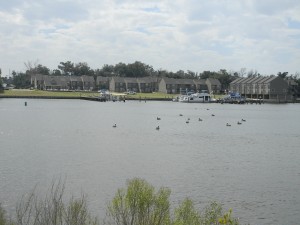 Anatole Bay has been, historically, one of the best condo purchase areas on the coast. While they are technically town homes, which helps with financing in today's tough lending environment, most people still refer to them as condominiums because of the overall atmosphere and amenities of the complex.
Anatole Bay is located on the Back Bay of Biloxi, on the southwest section of he Popps Ferry Rd bridge. Average condo size is in the 1500 square feet range and at the time of this posting, prices start in the $180k range.  Each unit comes with its own boat slip with water and power, which many residents without boats rent out their slips to others. A swimming pool, clubhouse, and other amenities top off this condo development.
When comparing "apples to apples", Anatole Bay has some of the best HOA dues as well. The HOA dues (range around $250/month) covers exterior insurance (an interior policy is typically required and fairly inexpensive), power and water to boat slip, water, trash, cable television, and exterior maintenance.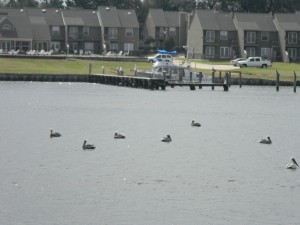 Anatole Bay has maintained values and appreciated while other condo developments have failed, dwindled, or depreciated. This is due to an excellent location, mostly owner occupant residents, good schools, and (in my opinion) – good fishing.
Should you have any questions about Anatole Bay or other condo/townhome communities in Biloxi or anywhere else on thee MS Coast, please do not hesitate to contact me.
We're sorry, but there's nothing to display here; MLS data service is not activated for this account.