If you are looking to buy a home in Gulfport MS, or anywhere else on the coast, and the MLS and print magazines are your only research, you are doing yourself a great disservice. Good news, is that you obviously are taking the next step and looking at more detailed community information and searching online. This site has a LOT of information on various subdivisions/communities across the Gulf Coast and I strive to maintain accurate information on as much as possible.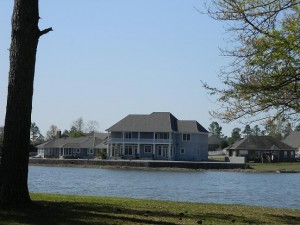 The Gulfport MS homes market consists of numerous older communities and many new homes subdivisions. Do to high competition, many buyers are looking at newer homes (less than 10 years old), and some are choosing to buy new, never lived in homes in many of the upcoming communities in the area.
Areas such as Belvedere and Owen Place offer homes starting in the $130k range and up, or you may want to look at homes at Windance or maybe Roxbury Estates, where very nice homes can be found in the low $200k range and up. Swan Lake and The Overlook at Swan Lake are always popular choices, just outside the city limits with amenities such as pool, park, and clubhouse, or you may choose to get a little closer in to everything and look at one of the many fine subdivisions there.
If you do not want to look at subdivisions, and want to get something with a little more privacy, or built on your existing lot, I have an excellent builder who is very reasonable. Contact me today and let me help you find your perfect home. You have options – don't settle.