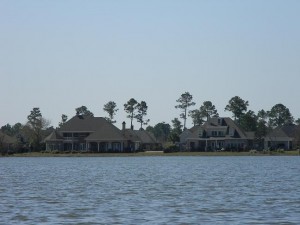 While I have always been more partial to salt or brackish water (larger bodies of water and better fishing), I can enjoy fishing for bass or bream off of any of the beautifully maintained lakes in South Mississippi.
Lakefront living is a great way to enjoy the water without as much threat from flooding of hurricanes, etc. Living on any of the south Mississippi lakes is just as serene as living on an open bayou, typically with less gnats.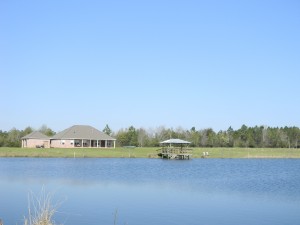 There are many great lakes to choose from including Adam's Lake (Windance, Lake Village Estates), Swan Lake Estates, Robinwood, McGill Lake, Rogers Lake/Silver Run, Landon Lake, and many more.
A home on the lake is offers many of the same enjoyments as other waterfront properties, but you do have to be careful that your needs are met. For instance, some lakes do not allow gas-powered boats so if you wanted to utilize your lakefront home for skiing or getting across the lake fast, you may want to make sure.
I don't pretend to have all the answers but I do a lot of research and know the questions to ask because I love waterfront properties just as much, if not more than you do. Contact me if you are considering buying or selling a property on the MS Coast.